About Integrative Wellness & Aesthetics
Integrative Wellness & Aesthetics
Medical Spa located in Holmdel, NJ
Integrative Wellness & Aesthetics is a holistic medical spa in Holmdel, New Jersey. Led by Nicole Winterhalter, AGPCNP-BC, the practice focuses on encouraging patients to set aside time in their busy lives to work on their well-being. The caring team wants patients of all genders and ages to find a balance between their mental and physical health.
At Integrative Wellness & Aesthetics, patients can find an extensive menu of aesthetic services as well as several physical health-focused primary care services. The team provides individualized, medically supervised weight loss programs for patients who want to make a major difference in their lifestyle and the way they see themselves. The team provides in-depth nutritional counseling in addition to helpful supplements that promote a faster metabolism.
The team prioritizes the use of cutting-edge technologies and treatment techniques for aesthetic purposes and allows patients to choose those that are best suited to their needs. Patients can discover renewed self-confidence and happiness with personalized facials, chemical peels, microneedling treatments, hair restoration, and laser hair removal.
In addition to prioritizing look good/feel good principles, the team at Integrative Wellness & Aesthetics encourages patients to relax and unwind with therapeutic massages and reflexology. These procedures promote full-body relaxation and help patients find a sense of balance.
Integrative Wellness & Aesthetics provides a warm, relaxing environment in which patients of all backgrounds can refresh, rejuvenate, and rediscover themselves. To schedule a consultation, call the medspa or reserve an appointment online today.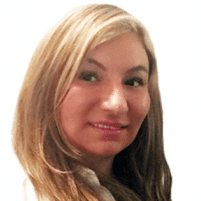 Nicole Winterhalter, AGPCNP-BC
Nurse Practitioner & Founder
Send A Message To Integrative Wellness & Aesthetics
If you have any questions, concerns, or comments regarding Integrative Wellness & Aesthetics, please fill out the short contact form below.
"Nicole is a smart, thorough, caring and compassionate nurse practitioner. From the moment you meet her, you'll know she loves what she does."
"Nicole is a great nurse practitioner as well as an incredible person. She is caring and compassionate."
"Nicole is experienced, warm-hearted and easy to talk to. She has excellent people skills and knows how to make you comfortable while discussing all your concerns."
"She is passionate about what she does. She strives to be the best and takes great pride in her work. Clients trust her!!"
"She is welcoming and makes you feel comfortable. She is attentive and works hard to make sure she is providing the best for her clients."
"I had a great experience with Shanna. She gave me a facial peel and I am thrilled with the results."
"Had the Microneedling Facial done. My skin is literally GLOWING. I feel at least 10 years younger. I had some sun spots on the top of my left forehead and they are GONE"
"I've had multiple facials, Botox and a PRP facial. My skin looks natural and never overdone. I currently use their ZO skincare line which I'm obsessed with."
"Nicole and her team are the absolute B E S T! She spent so much time with me and made my entire microneedling experience awesome."
Integrative Wellness & Aesthetics
2080 State Route 35, Suite 1
Holmdel, NJ 07733
Phone: 732-858-5770