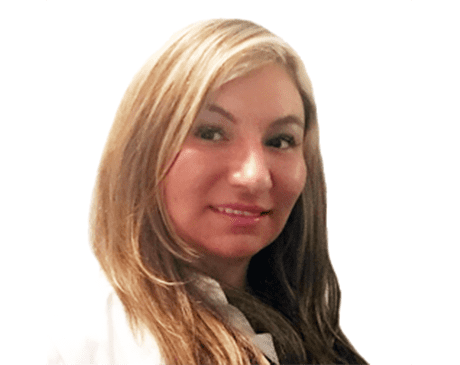 Nicole Winterhalter, AGPCNP-BC, is a board certified adult-gerontology primary care nurse practitioner at Integrative Wellness & Aesthetics in Holmdel, New Jersey.  
Her goal is to be a leading, ethical provider of integrative wellness, which combines aesthetics, healthy lifestyle counseling, and concierge primary care for their community.
Born in Jersey City, Nicole grew up in Monmouth County. Her sense of community and local ties continued throughout her education and career. She graduated with an associate's degree in nursing from Brookdale Community College in Lincroft, New Jersey, and continued on to earn a Bachelor's Degree in nursing from Kean University in Union, New Jersey.
Nicole began her professional career at Bayshore Community Hospital as a registered nurse providing care in various specialties for over a decade. While there, she worked in many roles including as an intensive care registered nurse. She advanced her Intensive Care experience working at Jersey City Medical Center caring for numerous patients.
While working full-time, Nicole graduated with her master's degree in nursing from Monmouth University in Long Branch, New Jersey, and earned her national certification from the American Nurses Credentialing Center (ANCC) as an adult and gerontological primary care nurse practitioner. As a nurse practitioner, Nicole provides house care services to many patients at Robert Wood Johnson (RWJ) University Hospital in New Brunswick, New Jersey.
As she continued to provide house care services at RWJ, Nicole completed additional education and training in medical aesthetics at Empire Medical in New York City. Her goal is to be a leading provider of aesthetics and medical care in her community. Nicole's sense of family extends from her husband and two young sons to the thousands of patients she cared for throughout her career.
"Nicole is a smart, thorough, caring and compassionate nurse practitioner. From the moment you meet her, you'll know she loves what she does."
"Nicole is a great nurse practitioner as well as an incredible person. She is caring and compassionate."
"Nicole is experienced, warm-hearted and easy to talk to. She has excellent people skills and knows how to make you comfortable while discussing all your concerns."
"She is passionate about what she does. She strives to be the best and takes great pride in her work. Clients trust her!!"
"She is welcoming and makes you feel comfortable. She is attentive and works hard to make sure she is providing the best for her clients."
"I had a great experience with Shanna. She gave me a facial peel and I am thrilled with the results."
"Had the Microneedling Facial done. My skin is literally GLOWING. I feel at least 10 years younger. I had some sun spots on the top of my left forehead and they are GONE"
"I've had multiple facials, Botox and a PRP facial. My skin looks natural and never overdone. I currently use their ZO skincare line which I'm obsessed with."
"Nicole and her team are the absolute B E S T! She spent so much time with me and made my entire microneedling experience awesome."